ABOUT THE AFGHAN BOX CAMERA PROJECT
This project was initiated early in 2011 by Austrian artist Lukas Birk and Irish ethnographer Sean Foley. The aim of the project from the outset was to create an urgent record of the disappearing art of Afghan box camera photography and make that information freely available online for all. Funding for the project in 2011 as in 2012 came primarily via crowdfunding on the KICKSTARTER website. The Visual Anthropology Dept. at Goldsmiths University, London has also contributed funding.
The photo below shows the authors' first encounter with a box camera photographer in Mazar-e-Sharif in northern Afghanistan in 2006 and the resulting photographs.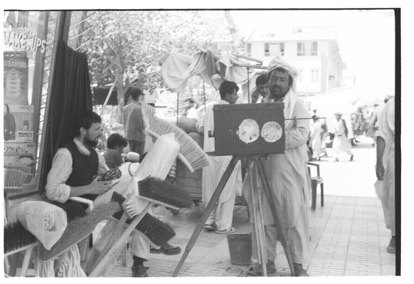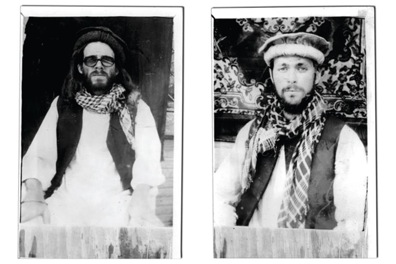 In May 2011 the authors began to research box cameras in Afghanistan, and travelled to Kabul and Mazar-e-Sharif to do so. In 2012 they returned to Afghanistan, again visiting Kabul, in addition to Herat, Jalalabad and Peshawar, Pakistan. Along the way they made video updates of their progress, little glimpses of what they found on the journey.
...............................................................................