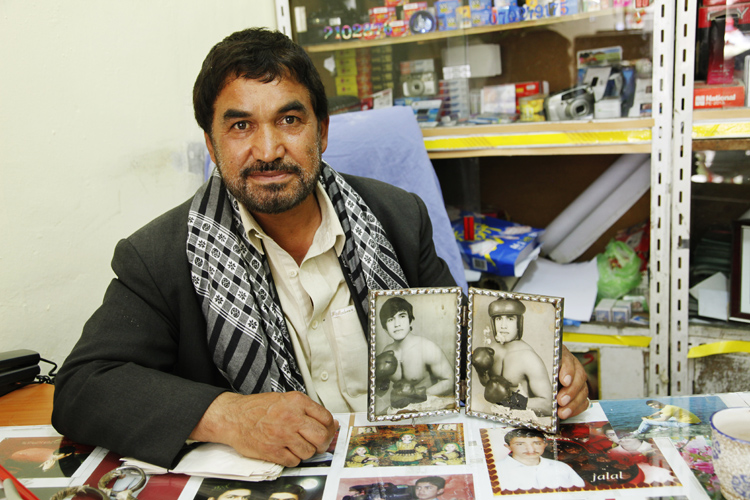 Zia Uddin Taufiq has ten children and is the younger brother of eighty-year old Ahmadin Taufiq. Their photo-studios are a five minute walk from one another on the same bustling street in Kabul; you have to weave your way around stalls of fruit vendors and busy shoppers to get from one to the other, and when you do, the same faces of shared family and friends can be seen adorning the walls of both. It was Ahmadin that gave Zia Uddin his first job in photography after receiving a government contract to produce the photos for national identity cards. So at ten years of age Zia Uddin had already learnt how to use a kamra-e-faoree and was travelling around the country on the job. Occasionally, clients would ask him to take a family portrait with the kamra-e-faoree - which he would make postcard size and colour it in.
During the Taliban times his son Elias was imprisoned for a month for taking a full-body shot, but of whom or where, we weren't told. The last time he took a kamra-e-faoree photograph was during this time; afterwards he switched to digital, because like he says, "Different times have come to the land."

Below Zia Uddin tells us about his favourite kamra-e-faoree photograph.