Over fifty years ago Abdul Rasul Quraishi opened up a photo shop in Mazar-e-Sharif with an Indian Afghan called Manikchand. Although Abdul Rasul had a keen interest in photography at the time, he didn't know enough to run a studio, so it was Manikchand who taught a staff of locals the ropes, until finally Abdul Rasul with the aid of the newly trained staff could go it alone.
Or as Abdul Qadir puts it: "From that date... we had the art!"
Here's a collage done in Abdul Qadir's shop. The portrait is a large format hand-coloured print, cut out and pasted onto a digital print of a landscape painting.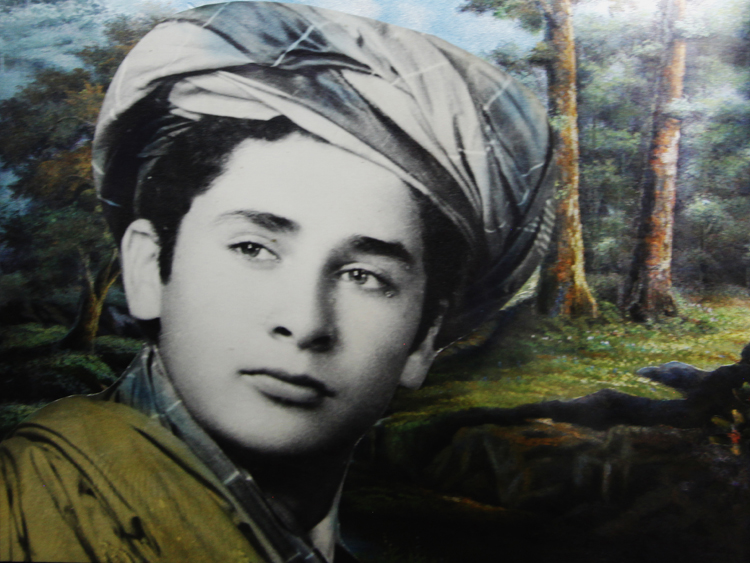 Over the years Abdul Qadir's family have managed to pass on their craft to many students in the city and beyond, helping to establish (and supply) Balkh Photography, Baharstan Photography, Mahmood Photography and Jahan Noma Photography amongst others.
Abdul Qadir remembers that Sardar from Jahan Noma used to have a kamra-e-faoree camera in Tashqurghan until his father convinced him to start using modern technology - and one day they drove out there in the family's Russian jeep laden with supplies to start up Sardar's shop. To this day Sardar's nephew and sons are working in the shop.
By helping people like this, his family have built up trust, Abdul Qadir says; and photography is all about trust.